Text archives Help
From: butsonc <butsonc@gmail.com>
To: "scirun-users@sci.utah.edu" <scirun-users@sci.utah.edu>
Subject: [SCIRUN-USERS] Strange video behavior on Mac Pro running SCIRun 4.6
Date: Mon, 29 Jul 2013 13:06:01 -0500
---
I just installed SCIRun 4.6 on a new Mac Pro running OSX 10.8.4. This system has two monitors, one connected through the DVI port and one connected through a Mini-DVI to DVI adapter. The video card is a ATI Radeon HD 5770.
As soon as I start SCIRun and open a render window (ViewScene) I see a white screen flicker on one screen and the other screen becomes scrambled (see below). It appears that only a reboot can get things back to normal once this happens. Has anyone else observed this behavior or have ideas about how to solve it?
Thanks,
Chris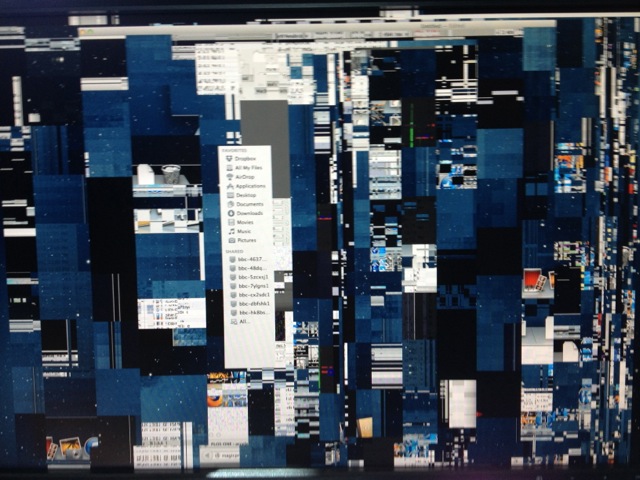 ---
[SCIRUN-USERS] Strange video behavior on Mac Pro running SCIRun 4.6, butsonc, 07/29/2013
---
Archive powered by MHonArc 2.6.16.