Text archives Help
From: Ashu Chaturvedi <ashu@case.edu>
To: scirun-users@sci.utah.edu
Subject: [SCIRUN-USERS] IntegrateCurrent module errors in latest svn build
Date: Tue, 29 Jul 2008 13:39:47 -0400
---
Hi,
I was wondering if you guys fixed the IntegrateCurrent module that's in the latest svn version of SCIRun? The reason I ask is because I'm getting the following error when I try to use it:
"ERROR: EField and Sigma Field need to have the same mesh."
It doesn't seem to make sense to me, since both the EField and Sigma meshes appear to the same. You can see the screenshots below: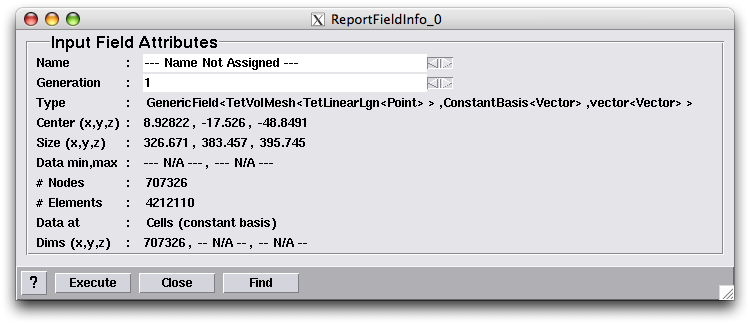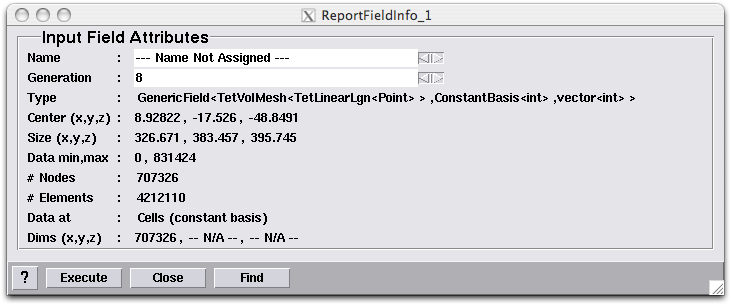 The only difference is that the EField is a vector, while the Sigmas are an int. Perhaps I'm not using IntegrateCurrent correctly? Thanks in advance for your help!
--Ashu Chaturvedi
ashu@case.edu
---
[SCIRUN-USERS] IntegrateCurrent module errors in latest svn build, Ashu Chaturvedi, 07/29/2008
---
Archive powered by MHonArc 2.6.16.